Cheap Flights: Austin to Dublin, Ireland $401 r/t – Air France / Delta + SkyTeam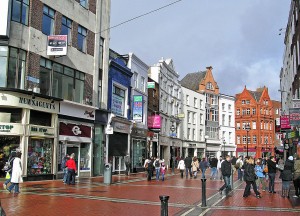 [11/20/2017 @ 6:48 PM] UA exits fare sale. Fare gone. Removing from deal list.
Air France, Delta, and SkyTeam partners has round-trip flights from Austin (AUS) to Dublin, Ireland (DUB) for $401 with a connection. Flights January and February. 7-day minimum stay required. Flight may operate as a KLM/Air France codeshare.
Note: This is a great price for flights, but the 3 or 4-hour connection time may be a deal breaker for some of you. I thought it was worth mentioning for those of you that have the extra time in their schedules.
Copy and paste this URL into your WordPress site to embed
Copy and paste this code into your site to embed