Use the Fare Calendar to find the cheapest flights on Southwest Airlines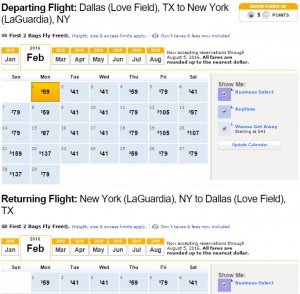 I'm really a bit surprised at how many people have contacted me about fares on Southwest but have no clue on what I'm talking about when I tell them that they should be using the Calendar search function on Southwest Airlines website.
So… Let's nip this one in the bud. If you're not using the Fare Calendar when you're looking for fares on Southwest Airlines, you're doing it wrong.
Copy and paste this URL into your WordPress site to embed
Copy and paste this code into your site to embed